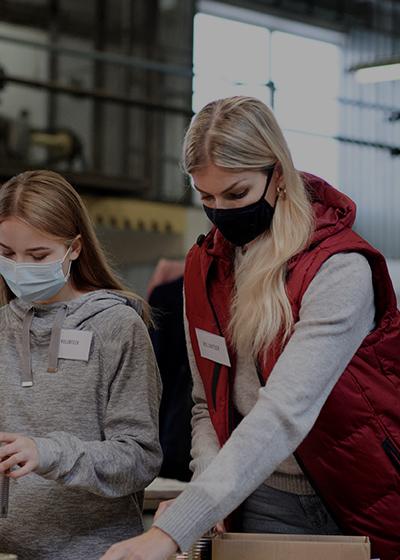 To all our Clients, Community Partners & Friends:
As an essential business, we will continue to provide exceptional service to our clients. Our team has put together a video to demonstrate the steps we are taking to keep you, your families, your colleagues, and our mover athletes safe during these uncertain times. M3 Commercial Moving & Logistics continues to stay proactive and increase safety measures.
As of April 24th, 2020, our team has updated the steps that have gone into place effective immediately:
• Continue to enforce a zero-tolerance sick policy. Any team members that are sick or appear to be sick are not permitted to work. A doctor's note is required to permit team members back to work.
• Upon arrival our mover athletes are temperature scanned outside of our building, provided gloves, face covering, and they go through a sanitization station.
• After each member washes their hands with warm water for at least 20 seconds, we also require each a health screening form to be completed.
• Trucks and equipment are sprayed down with 99/9% anti-bacterial solution before and after use.
• Our Operations Team is going to great measures to keep mover athlete teams consistent, including ensuring they use the same equipment each day.
• Dispatch is being done outside in open air where we can abide by social distancing protocol from the time of arrival to dispatch.
• When mover athletes arrive onsite at origin location, we confirm that no one is ill or has come in contact with anyone showing COVID-19 symptoms.
• Social distancing protocol is followed, and we request that 1-2 representative only be onsite with our team.
• It is mandatory for employees to wash their uniforms after each day. Anyone that appears not clean will be sent home.
• Masks are a mandatory condition of working in service to our clients and are distributed to all employees when checking in.
• Employees are NOT permitted to shake hands with colleagues or clients.
• All employees must notify HR, Operations, and Senior Management in advance of travel, if they are traveling across state lines or the country.
• Employees are expected and encouraged to follow government issued mandates and stay-at-home orders outside of work.
By following these steps, we are ensuring that you and your colleagues can feel confident we are minimizing your risk. Ultimately, our goal is to ensure you feel comfortable with extreme safety measures we are adhering to so you can keep your scheduled relocation plans on target.
If you have further questions or any concerns, please call Jim Stevens directly at: 602.734.0190.
Together in Good Health,
Jim Stevens & Jennifer Villalobos
Vice President & Vice President Of Business Development