News
Office Relocation – Planning Ahead
.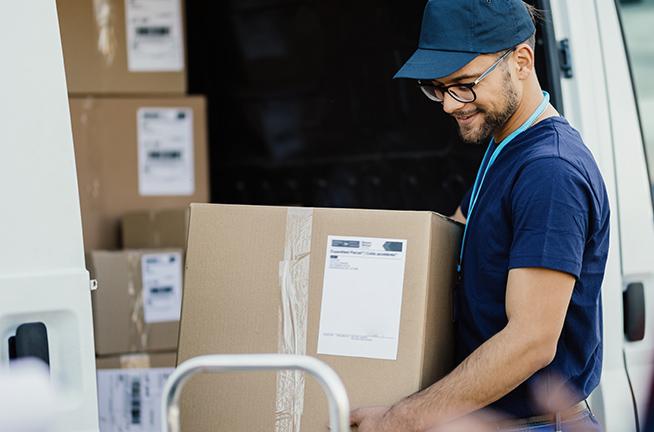 If you're considering the idea of an office relocation for your business, you should know that moving an office is just as a complex process of moving your family to a new home. There will most likely be multiple rooms containing various types of stuff and accessories, big bulky furniture, multiple types of electronics with all the cords, keyboards, and accessories that go with electronics these days, in many cases there will be some type of kitchen area to deal with as well. And it's all going to need to be organized, packed, and labeled. And with a functioning office going on, there's not a lot of offline time that you'll have to work around all these tasks. You can't shut your office down for a week or more to get all of this sorted out.
An office relocation (no matter what size the office is) requires quite a lot of planning and work. Moving your office is an important business decision to make since you'll most likely be at your new location for at least the next few years and probably longer. Although there is quite a number of items and tasks to navigate during an office relocation, there are some tried and true tips that hold true that will help you get through the process as smoothly as possible.
At M3 Commercial Moving & Logistics all we do is commercial moving and logistics. We are here to make sure your commercial move in Arizona or around the country is more manageable. Our team can handle all your logistical challenges. We been the "go to" commercial movers in the Phoenix area for all types of commercial moving and storage projects! Contact us for more details.
Start Your Office Relocation Planning Early
Office relocation represents a change or evolution for most any business. And the bigger the change the more risks there are that are involved. So, before even begin to consider actual properties to actually add to your list to look at, be sure that you know exactly what the driving force behind the office is move that you're discussing.
An office move is going to impact a number of people, employees and stakeholders so it's a good idea to have some open dialogue with as many parties as possible. Engage with your staff and encourage them to offer honest opinion on the pros and cons of some of the potential locations you may be considering. If you have a larger office with a more corporate structure you may want to put together an actual presentation of the location options that are currently on the radar and ask for feedback.
When it comes to moving your office none of it should be orchestrated on the fly. You have to start the planning process early outlining who will be doing what and when the tasks will be getting done.
Appoint someone as the move manager to be in charge of different aspects and timelines of the move. Even if you are going to divvy up the work categorically amongst a few people, you should still have someone where all tasks and timelines of the office relocation funnel into. This person can keep track of the moving parts holistically and make sure everything is on time and on task. Many times, this person can be the administrative assistant or perhaps someone on the staff with previous experience with an office relocation.
Even though you're probably going to have a moving company for the bulk of the move, it's still a big help to have everyone breakdown and pack up their own individual offices and spaces. This is something that each individual can accomplish in a relatively short period of time that will really help save time as a whole.
In this digital era in which we work and function, IT is a biggie. Make sure that your IT department or provider has ample time for the process of transferring all of office's technical equipment from the old office to the new one. This is also a good time to go through the IT room or closet and purge out all of the old equipment, cords, wire, adapters, etc. and ultimately earmark it for donation or recycle.
Make Sure Your Office Relocation Is A Fit
Be sure you know the dimensions of all your larger items. From conference room tables to the break room refrigerator, you want to make sure the office space is going to accommodate what you have. Get these items measured and know for sure. Better to know before you move in and not after.
Move Your Non-Essentials First
Go through your office inventory to conduct an analysis as to which are essential to daily business operations and those that are non-essential. You can reduce downtime by moving all the non-essential items to the new office location first. Be sure to carefully label all you boxes as well with the label on the sides of the boxes so you can see what they contain even if they're stacked up. Equipment that is essential to the daily business operations should stay in place until the day of the move.
Ending up having to scramble around at the last minute well into the nights before the move trying to figure out what goes in what box is hardly a recipe for a successful office relocation project.
Not only do you need a plan for everything heading up to and including moving day, but you also want to have a plan in place as to where everything is going to be located at the new place. For this, a schematic or blueprint of your new office space is what you'll need or are going to need in the future.
At the end of the day, a good office relocation plan encompasses the needs of the staff and employees, the clients, and other stakeholders. A good plan also includes the logistics needed to clear out the office space you're coming from and setting up and getting running up to full speed at the new location. Ultimately, what's the best scenario is will vary from business to business there are some basic tenants that will serve well across the board.
Inventory Evaluation
Take the time to go through your entire existing office space. Label the items as essential or non-essential as to their daily business operations role that they have. This is a good time to start organizing any important documents you have into one location. And make sure the process is started to clean out the office refrigerator and pantry of any expired or soon to be expired items.
Timeline For The Office Relocation
Be realistic about your office relocation timeline and getting everything set up in the new office location. With this in mind, you should know who is going to be moving you about six months in advance. As moving day approaches have your staff begin organizing and packing their spaces down to just the essentials needed to conduct their business.
Finalized Floorplan
Make sure you've finalized where all the parts and departments are going to be located at the new office space. When the big day comes, all of these areas at the new location should be labeled or clearly marked so the actual moving in process works as efficiently as possible with as little downtime as is necessary.
Relocating your office is not an easy task, but with advanced planning and attention to detail you minimize the logistical hassles, downtimes, and client disruptions.
M3 Commercial Moving And Logistics is client experience obsessed and ready to partner with you to ensure your move is a successful one.